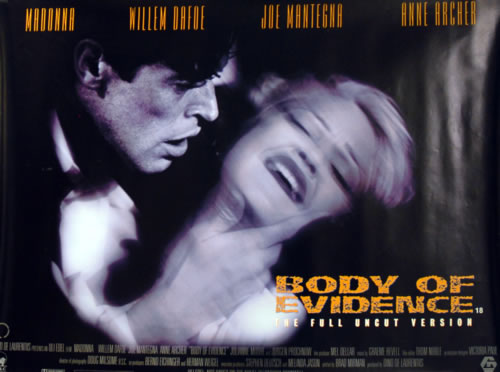 In the latest Sleazy Queenz spinoff, Jonny Larkin, OG Screaming Queen Martin Fenerty and queer artist Ben Youdan are delving into the soft focus world of the 90s erotic thriller. But it's not just any tits and ass shocker… it comes with queer credentials in the form of a certain queen of pop...
Body of Evidence stars Madonna as a femme fatale accused of murdering her wealthy lover with… you guessed it… sex! Panned on release, the film did Madonna no favours in Hollywood. But is it that bad? The Queenz take on misogyny, kink-shaming and the fear of sex in the shadow of Aids and conservative America. We get deep… but not quite as deep as Willem Dafoe's face in that infamous car park scene. Did they REALLY have sex?! Find out in this erotically charged potty-mouth sojourn through the sleazy side of cinema.
Spoilers ahead. Not for the eagerly offended.